The PlayStation exclusive Ratchet & Clank: Rift Apart is coming to Steam on July 26th.
The next PlayStation exclusive is coming to Steam: Ratchet & Clank: Rift Apart is coming to PC on July 26th.
As announced by Sony, the 2021 game will come with many typical PC game enhancements, like multiple graphic options, ultra-wide monitor support, ray-traced shadows, mouse and keyboard capabilities, and support for different upscaling technologies like NVIDIA DLSS 3, AMD FSR 2, Intel XeSS and Insomniac Games' Temporal Injection.
The game will be available on both Steam and Epic Games for $59.99. The game can be wishlisted now, although it is currently unknown if the game will be Steam Deck Verified or not – but the Steam page explicitly mentions: "Choose from a wide variety of graphics quality options to tailor to a wide range of devices, all the way from high-end PCs to portable PC gaming devices." (Emphasis our own.)
If you preorder the game, you'll get an exclusive Pixelizer weapon and a Carbonox Armor set.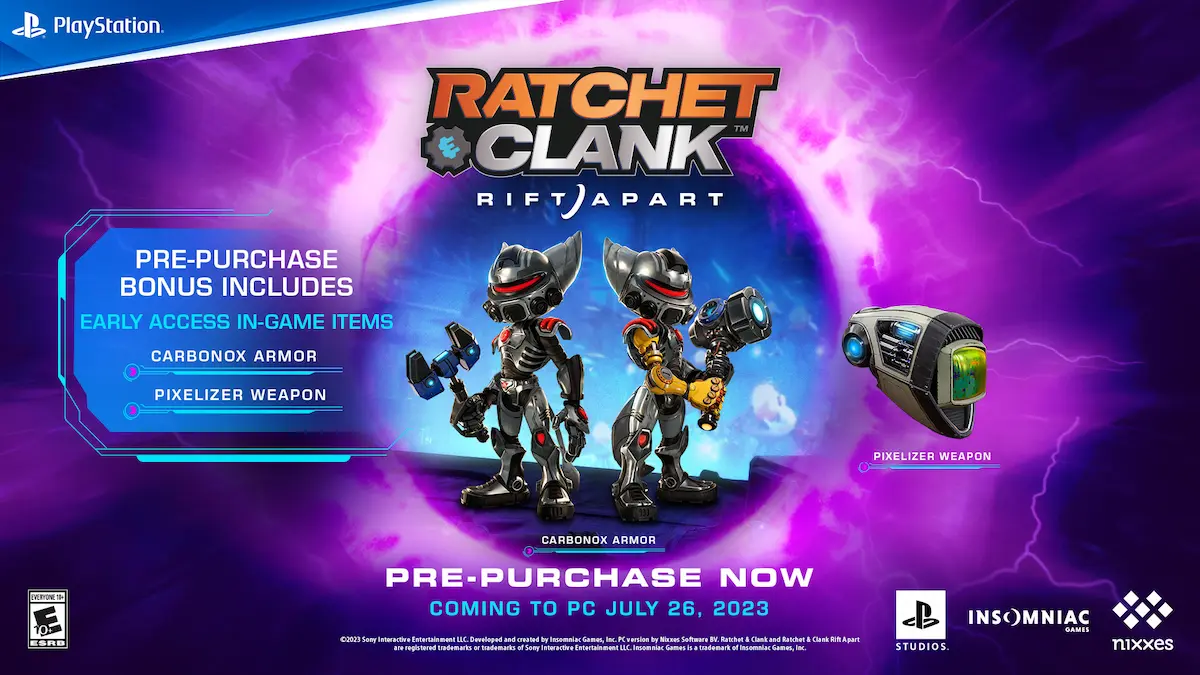 Ratchet & Clank: Rift Apart has until now been a PlayStation 5 exclusive game that is sitting a Metacritic score of 88. It is currently available for "free" through PS+ Premium on Sony's platform.