You can now preorder this new pocketable, portable PC from ONEXPLAYER.
We love the Steam Deck and ROG Ally, but there's no denying that they're not actually all that portable. To be fair to them, that's true of a lot of things, including new plus-size phones, but we miss the days of being able to slip a Nintendo DS into our pocket and just go out.
Well, it seems as though the ONEXFLY could be trying to harken back to those halcyon days too, with a new handheld gaming PC that seems to actually fit into a person's pocket.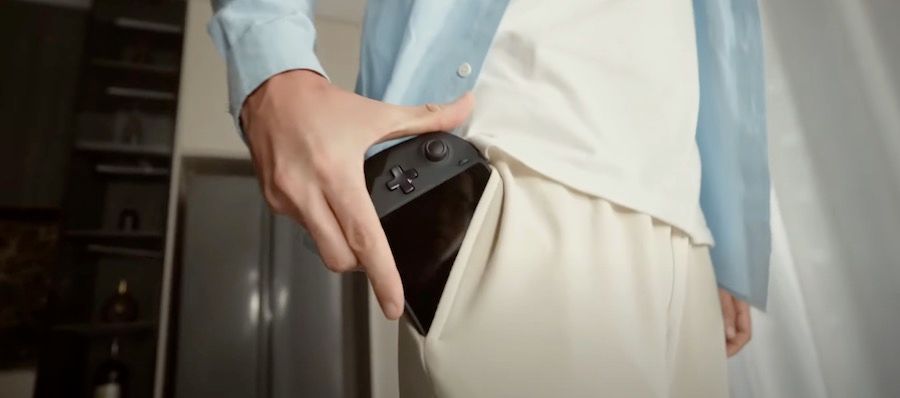 The ONEXFLY handheld looks a fair bit smaller than its competitors, but still has a 7-inch screen. It also ways 580 grams, which is a touch lighter as well.
The stats on this Windows-powered device aren't lacking either, with it packing an AMD Ryzen 7840U processor for power, and a Radeon 780M graphics cards to keep things looking pretty. The ONEXFLY is capable of 120Hz output, has hall joysticks with different light modes, and even comes with a personalized RGB nameplate on the side of it too.
It all sounds good, and if you're thinking the same, then you'll be happy to know that the IndieGoGo campaign for the ONEXFLY has just launched, meaning you can get in on the ground for this one (and snag launch discounts too).
Prices start at around $740 — so, although the handheld may literally be lighter in your pocket, the price point puts it above the Steam Deck and at a similar price point to the ROG Ally.
The good news is that there's already a prototype or two out in the world, and ETA Prime actually has a very detailed look at the machine, and claims that it's "the best sounding handheld", which is going to be good news for those who want to be properly immersed in their games.
Outside of all of that, it has a few different memory options to choose from, namely 16 GB, 32 GB, and 64 GB, and the ultra-thin bezel means that it's not only smaller, but also thinner than the ROG Ally and the Steam Deck. We love both of those devices, but having one that can slip into your pocket could be a very big deal — this is definitely a handheld gaming PC worth keeping an eye on.