Developer Colossal Order is finally delivering a sequel to the much loved city building sim.
Some eight years after the original launched, Paradox Interactive today announced that a proper, full-on follow up to the much loved city building simulation hit Cities: Skylines is on the way.

Yep, Cities: Skylines 2 is official, and it's expected to land later in 2023.
The new game was revealed during a Paradox Interactive livestream show on YouTube.

This 'Paradox Announcement Show', hosted by Paula Thelin, opened up by promising "something huge" from Cities developer Colossal Order, and true enough that promise was very much delivered on at the very end of the presentation.
You can watch back the Paradox Announcement Show here, or check out the Cities: Skylines 2 reveal trailer directly.
Paradox Interactive CEO Fredrik Wester was joined on stage by Colossal Order's Mariina Hallikainen to introduce the follow-up game.
Not much was actually shown of the the city-building sim sequel beyond a fancy cinematic trailer that didn't show any actual gameplay, and seemed to mix pre-rendered footage with some in-engine shots.
When is Cities: Skylines II coming out?
The trailer did reveal of course that Cities: Skylines 2 is coming out this year (at some point in 2023), and will arrive on PC, PS5 and the Xbox Series consoles (S|X) — its also been confirmed as coming to Game Pass on day one.
"The highly acclaimed hit Cities: Skylines is now revolutionizing the city-builder genre again. The sequel to one of the best-selling management games of its decade is coming in 2023. Get ready for a new epic scale in the most realistic city builder - ever."
Following the trailer being shared, plenty of folks started to speculate about just what engine the game would be using, with some suggesting it may be running  Unreal Engine 5. This has since been denied however, with Colossal Order stating on Twitter that, much like the first game, Cities: Skylines 2 will use the Unity game engine.

The game can be wishlisted on Steam now.
---
The original game came at a perfect time back in March of 2015, with city building fans clamouring for a satisfying experience following the dissapointment of EA's 2013 reimaging of SimCity. Since its 2015 debut, Cities has remained largely uncontested in the city-building space — something Colossal Order has capitalised on with several DLC expansion packs for the base game over the past near decade.
The result of which is Cities: Skylines has gone on to sell over 25 million copies to date across several platforms.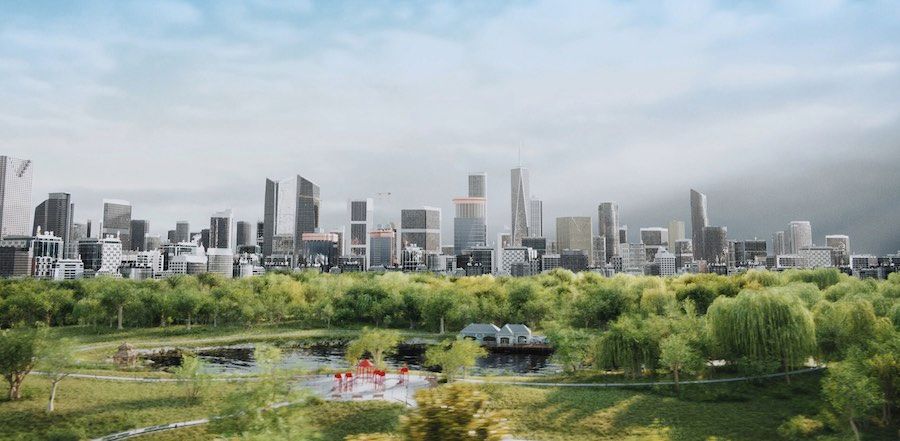 I'm hoping this sequel goes on to build upon what made the original such a firm fan favourite — with robust modding support, great new building tools, and improvements to the level of freedom in how you go about playing, be that as a sandbox open builder experience or a more traditional sim. For those seeking a more traditional sim game, I'd like to see notable improvements to the social-economic simulation on offer — something which was a tad lacking in the first game.
As someone with over 600 hours in the original game, and probably a similar number of hours spent watching Cities YouTubers, it's safe to say I'm fairly hyped for this one.