Version 2022.8.28 of Bottles, the popular tool to run Windows software and games on Linux (and in turn the Steam Deck), is now available.
If you're familiar with Lutris and Wine, you'll know what this does, but in effect, it enables you to run virtual environments (or bottles, if you will) on your Linux-powered Steam Deck — meaning you can play games from other sources/runners, such as the EA Launcher, Epic Games Store, etc.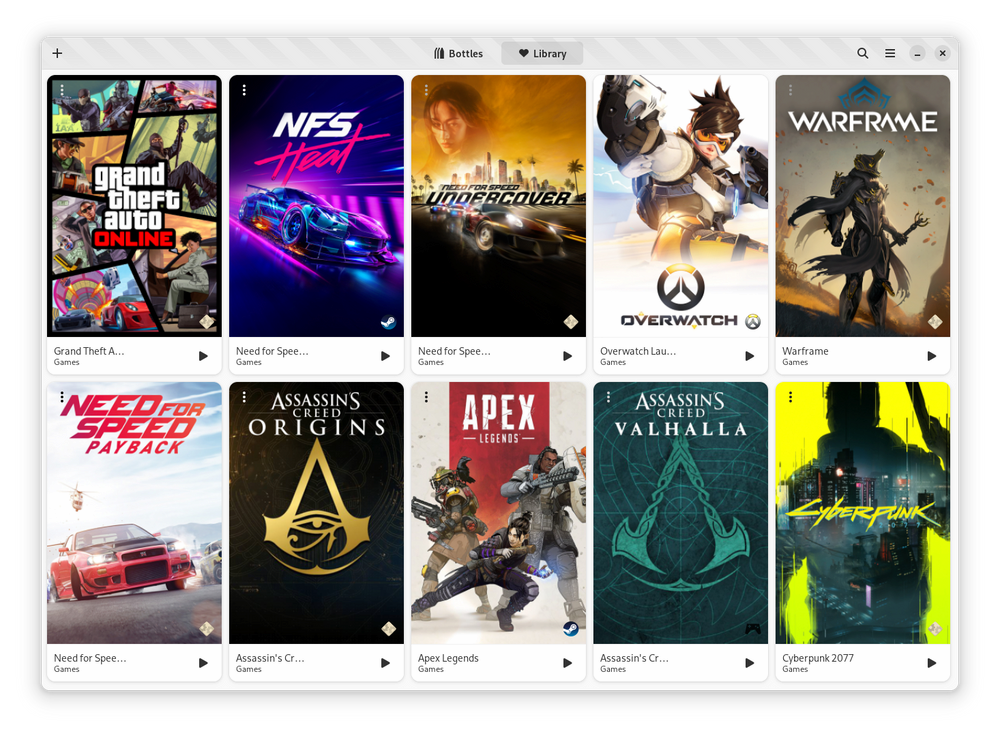 Bottles is preconfigured to work with a large set of Windows games, so it is a sound option for expanding the range of titles you can play on your Steam Deck.
This latest release introduces two major additions, along with the usual bug fixes and performance improvements.
The most notable new addition is the now stable 'Library Mode'.
This is a new visual way to easily access the games you've installed in your 'bottles'. It will take a little set-up to get each game added — but once done, you'll have a library of titles, each with their own image card for easy selection. Images are automatically downloaded via SteamGridDB too, which is a nice step that saves a bit of time. We like it.
The other feature is a 'Missing Runner' notice - a small update that adds a dialogue warning to let you know if you're missing a runner for a particular bottle.
You can see the full list of changes in the release notes here, and find out more about Bottles on the official site.