Here's a dozen or so choice picks for what gifts to grab for any Nintendo fan in your life.
Do you have a big Nintendo fan in your life? If so, we've put together a handy gift guide bringing together some of the very best Nintendo products of 2023 — picks that will no doubt please any Mario, Zelda or Splatoon player come Christmas Day.
The Nintendo gifts here include cool new controllers, great games to play over the holidays, neat accessories, and even some unique art to hang on your wall.
Let's get to it... Here are some of the best Nintendo gifts you can pick up this holiday season:
🎁 Nintendo Holiday Gift Guide 2023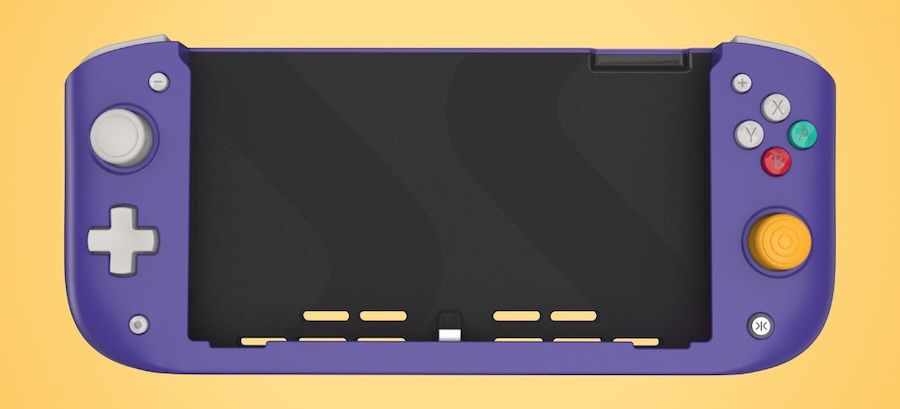 CRKD Nitro Deck
This relatively new Nintendo Switch accessory is a unique wrap-around controller that you dock just the Switch screen into, without the need for your drifting Joy-Con controllers to be attached. Once connected the Nitro Deck makes Nintendo's hybrid console notably bigger when playing handheld.
If you find the Switch in handheld mode (with the tiny Joy-Con controllers) a bit to small when playing portably, it offers a neat way to bulk out the footprint of your hybrid.
We took the Nitro Deck for a hands-on spin at Gamescom earlier this year and came away impressed. It's a nice way to change the feel of the Switch, making it more akin to a Steam Deck in the hand. If that sounds good to you, they are available now starting at $59, in a few different colour options — we dig the GameCube purple.
---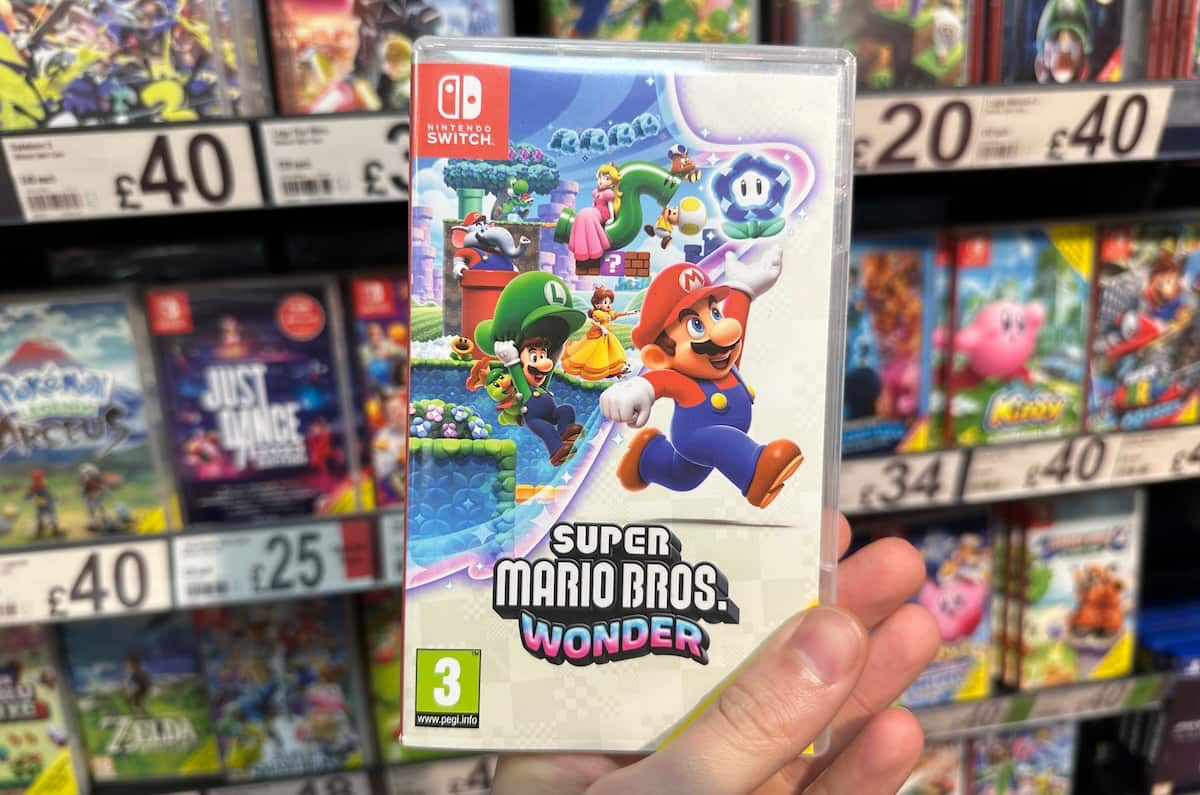 Super Mario Wonder
After a decade of 'New' Mario titles, we've finally got a genuinely new 2D Mario experience in Super Mario Wonder — an all new side-scrolling platformer that adds in plenty of welcome whimsy into the established Mario formula.
This new entry, the first without Charles Martinet as the voice of the famous plumber, is another example of solid Nintendo platforming pedigree, but this time with plenty of weird and wacky moments — including Mario and friends turning into Elephants for some reason. This in-demand Switch-exclusive is available now and can be picked up for around $60.
---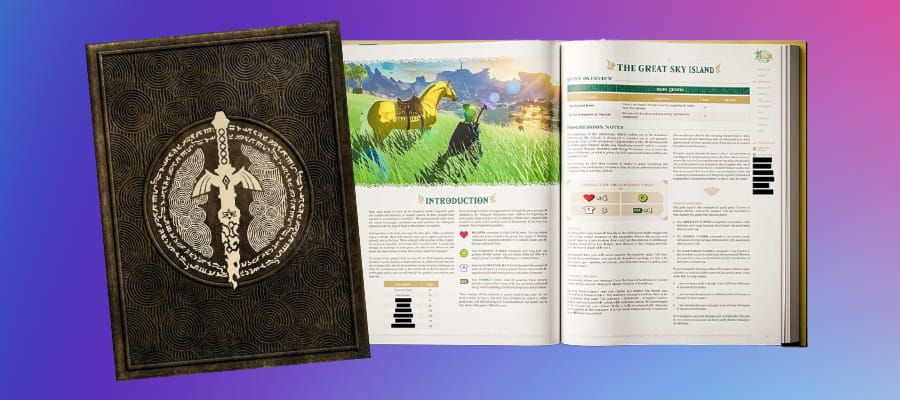 The Legend of Zelda: Tears of the Kingdom — The Complete Official Guide
The likelihood is that any Nintendo fan in your life already has the Tears of the Kingdom game for their Switch, but with a game so huge and seemingly endless there's a good chance they haven't yet completed the game or truly seen everything that this version of Hyrule has to offer.
As such, this lovely collector's edition Tears of the Kingdom guide book is a great pick up for any Zelda fan. It has nearly 500 pages of information, guides, annotated maps, hidden details, and pointers on how to see it all.
It's available in either a hardcover or paperback format and should set you back just over twenty bucks.
---
GRID Game Boy Advance
GRID Studio takes old tech and gaming hardware, gives it the teardown treatment and then mounts the dismantled device in a high-quality frame, showcasing the product details and revealing the internals that made such hardware unique.
The company offer a range of iconic Nintendo-themed original products, including the likes of a disassembled N64 controller, Nintendo Switch Joy-Con, and a range of classic Game Boy products — such as this 2001 Game Boy Advance.
The pieces tend to cost upwards of $140 — chiefly due to them using original old hardware in each frame. A lovely piece of gaming wall art that will improve many a home office or gaming den.
---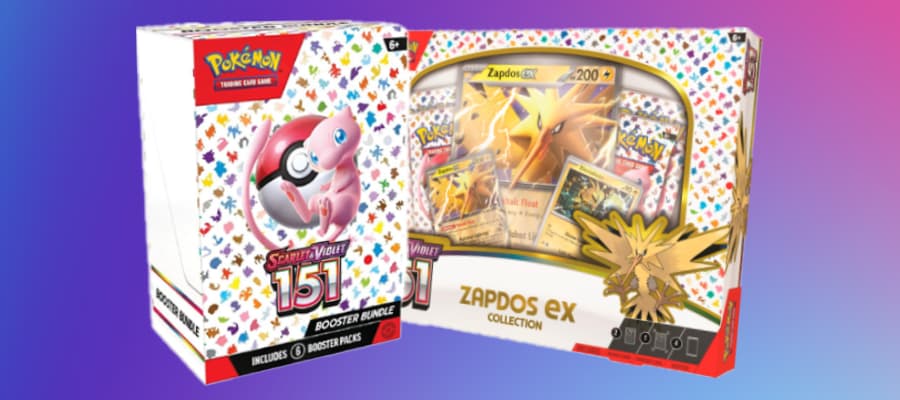 Pokemon Scarlet & Violet 151 Cards
This relatively new special set of Pokemon cards features each of the original 151 Pokemon — including classic monsters such as Squirtle, Charizard, Jigglypuff, and of course Pikachu. Even Mew shows up.
This 151 card set has a total of 207 cards to collect, and is bound to make a nice nostalgic gift for anyone who either loves Pokemon today, or loved Pokemon back when it first became a phenomenon in the late 90s.
Cards are available either in booster bundles, or in special box sets.
---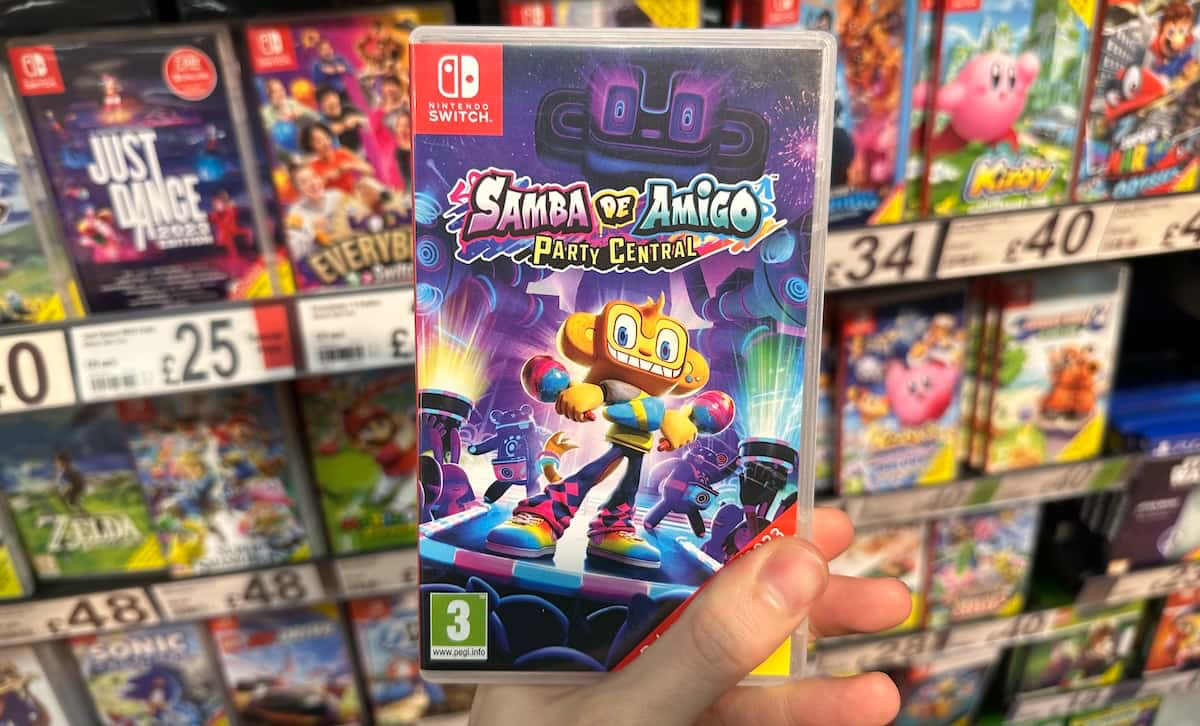 Samba De Amigo: Party Central
This party game gets you shaking your Joy Con controllers like a pair of maracas. It's a sequel to the 1999 Dreamcast original, and this time features music from the likes of Carly Rae Jepsen, Ok Go, Lady Gaga and Pitbull to name a few.
---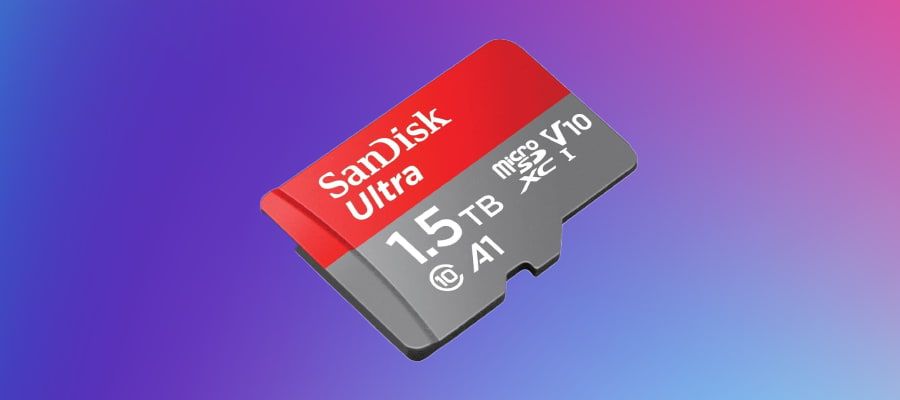 SanDisk 1.5TB microSD Card
Not the most exciting gift to find under the tree, but it sure is practical and will come in handy for any Nintendo Switch owner.
These new high capacity microSD cards from SanDisk means you can store a ton of titles directly on your handheld, without the need to worry too much about managing your game downloads.
---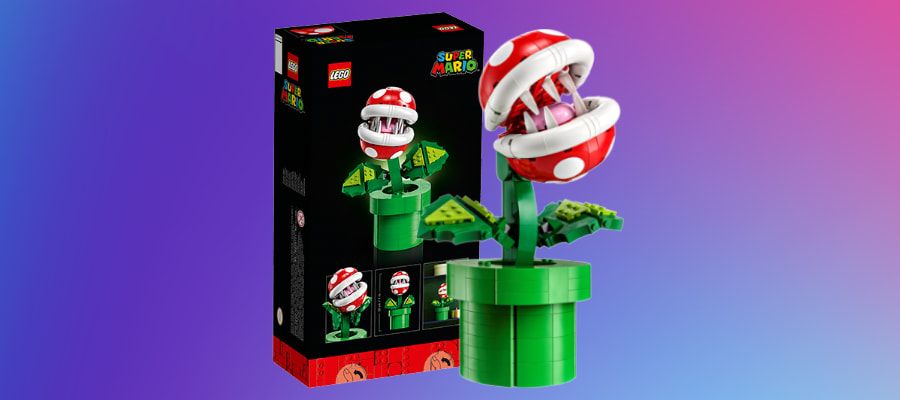 Piranha Plant Lego
This snappy new LEGO set, launching November 6, features one of the Mario series most iconic enemies. After Bowser, and maybe that very first Goomba in 1-1, the Piranha Plant staple is a core Mario baddy. You can recreate the plant in the pipe foe in this new 540 piece set.
---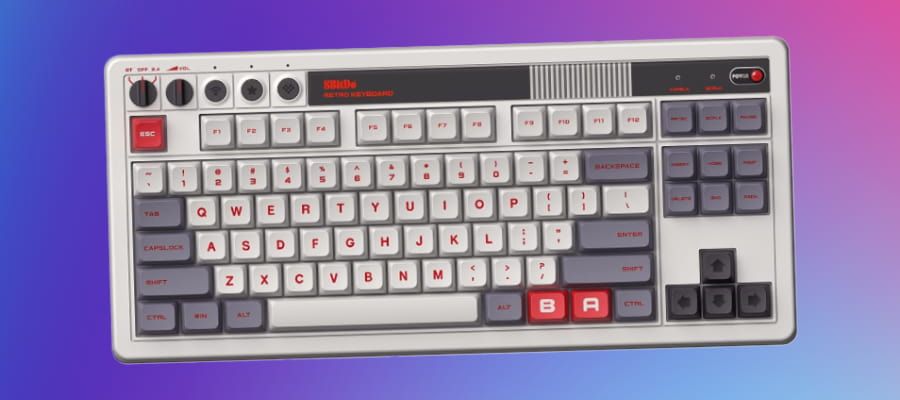 8Bitdo Retro Mechanical Keyboard
This new $100 keyboard from trusted controller maker 8Bitdo oozes with fun retro style, as it offers up a Nintendo Entertainment System colour scheme which would have looked right at home on any late 80s desk.
The 87-key input device has lovely chunky keycaps, tasteful typography choices throughout, includes dedicated A and B buttons (perfect for retro gaming), and is even available in a lovely Famicom style finish.
The 8Bitdo Retro Mechanical keyboard can be connected either wirelessly or wired.
---
Super Mario Bros. Movie Blu Ray
Some thirty years on since the first stab at a proper Mario movie, Nintendo decided it was time for a redo, and this second attempt with Illumination has proven to be a touch more successful. The animated flick, featuring the voice talents of Jack Black, Anna Taylor-Joy and Chris Pratt, follows Mario as he ends up in a mysterious new world on a mission to find his brother Luigi.
After a successful run at the box office, the Mario movie can now be picked up for home viewing, either on Blu Ray, DVD or via digital download. Peachy!
---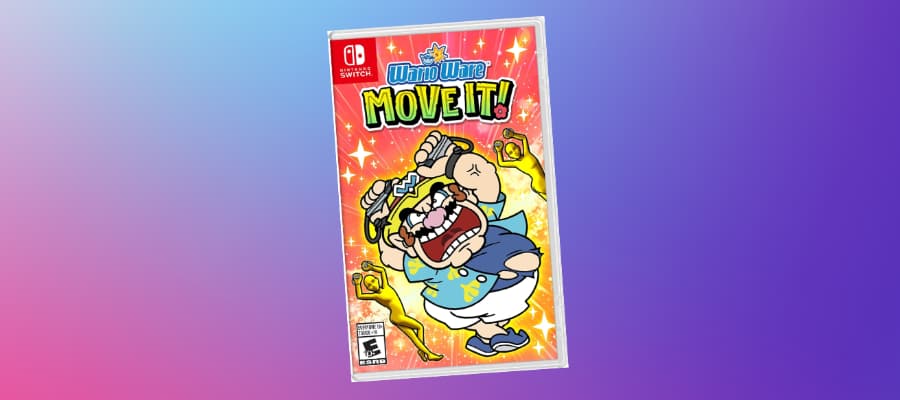 WarioWare: Move It!
The long-running WarioWare series is so much fun. Each entry is filled to the brim with silly little micro-games that you have just seconds to complete before you're faced with another bitesized, often bizarre challenge.
This new entry for the Nintendo Switch takes its cue from one of the very best in the series, namely WarioWare: Smooth Moves for the Wii. Yes, this latest Switch entry goes all in on rhythm and movement based gameplay, having you striking a pose, chopping bamboo, or even jogging on the spot. There's over 200 micro-games here, all of which will no doubt make for an amusing party game with family or friends.
WarioWare: Move It! for the Nintendo Switch launches November 3rd for $50.
---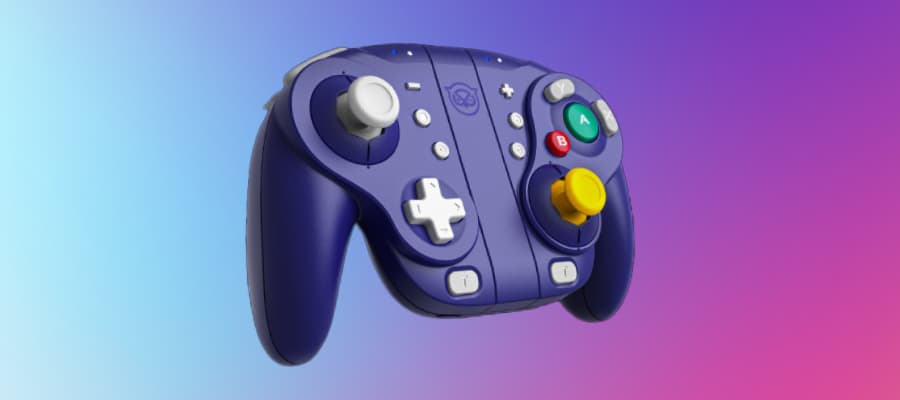 NYXI Wizard Wireless Nintendo Switch Controller
Here's a no-drift wireless controller with all of the stylings of a classic GameCube controller.
Of course, the Nintendo Switch is now home to many a great GameCube classic titles, including the likes of Metroid Prime, Resident Evil 4, and Tales of Symphonia – even the much-loved Paper Mario The Thousand Year Door is on the way. So, if you're revisiting any of these retro gems, or checking them out for the first time, then NYXI's GameCube-themed Wizard controller can really take that GameCube experience to the next level.
It's clear that this Switch pad pays a strong homage to the much-loved GameCube controller, sporting the notable purple colour scheme across a split controller that can slide onto your Switch — essentially creating a portable GameCube experience. We dig it.
---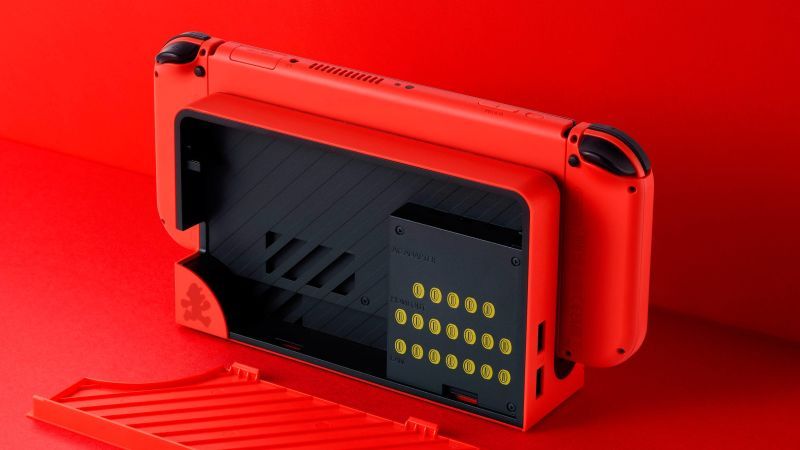 Nintendo Switch OLED model — Mario Red Edition
If, somehow, the Nintendo fan in your life is in need of Switch, this is a pretty sweet new option. This stylish Red OLED Switch, released just last month, has a few hidden, subtle Mario details, including hidden coins in the rear door.
A neat addition for a Switch collector, or someone looking to upgrade to the OLED model perhaps.
---
eShop Credit
For those who have everything, or maybe just those you're unsure what to get — eShop store credit is always a safe no brainer. You can pick up credit in a slew of different amounts, ranging from just $5 up to $100. A perfect pick up if you're stuck.
---
That's it! Those are our gift picks for the Nintendo fan in your life. If you have any great Nintendo gift ideas or want some suggestions on other things — be sure to drop a comment below.