We look at what games are coming to Steam this month and share our highlights, including The Callisto Protocol.
Yup, 2022 is almost done, but before we start looking ahead into next year, we need to take a look at what games are rounding out the year and hitting Steam this December.
Just like last month, we've taken a look through all of the upcoming Steam releases and put together some of our highlights for the month of December right here.
Top picks this month include The Callisto Protocol, Crisis Core Final Fantasy VII Reunion, High on Life, and Need for Speed Unbound.
Let's look at our picks for the best games on Steam this December:
---
✨ December highlights on Steam

The Callisto Protocol
🗓 Out December 2
🌐 Steam Page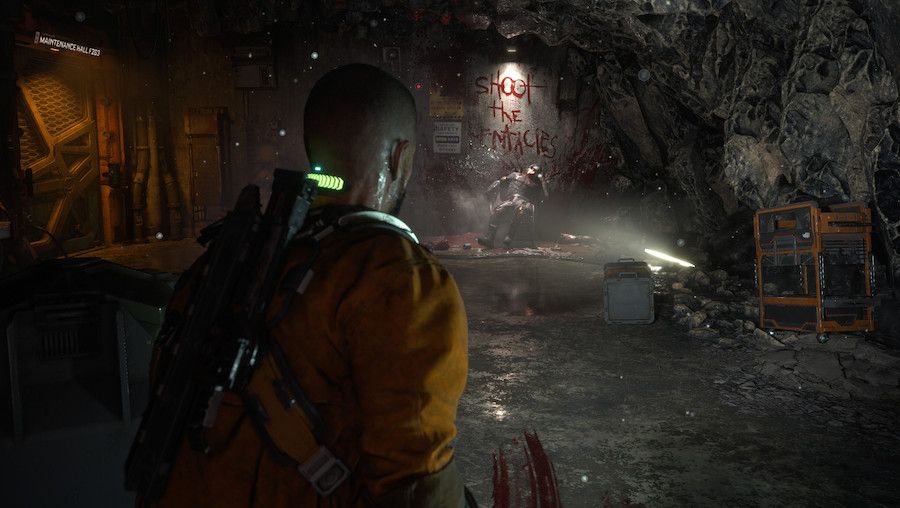 This is something of a spiritual successor to 2008's Dead Space, with developers from the original team working on this new, fresh take on sci-fi survival horror. This space shooter looks brutal and gruesome.
Need for Speed Unbound
🗓 Out December 2
🌐 Steam Page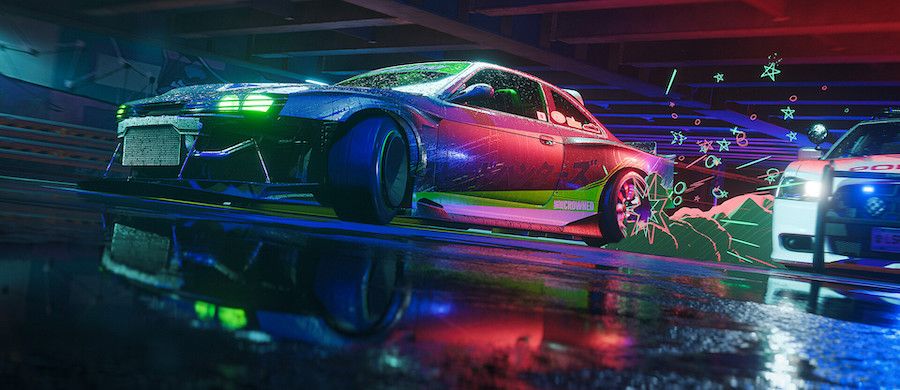 A notably more vibrant take on the long-running Need for Speed series. This new entry from Criterion Games, out December 2, offers up a new street racing challenge, with both a single-player and multiplayer campaign to take on.
Assassin's Creed Valhalla
🗓 Out December 6
🌐 Steam Page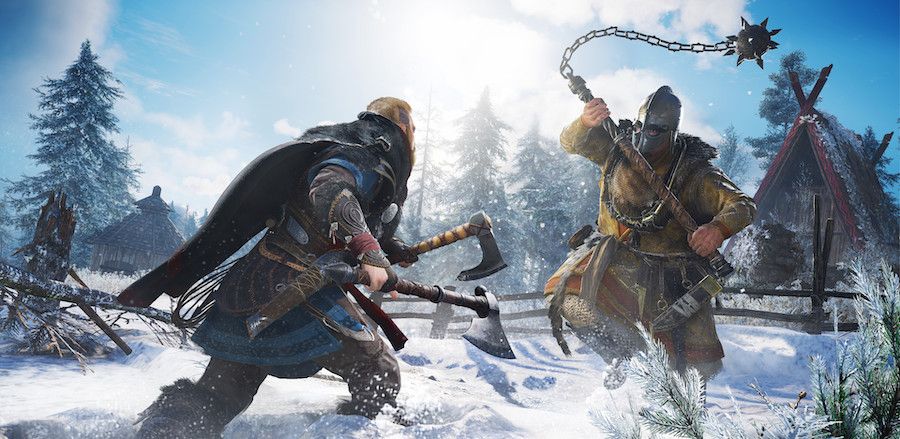 First released in 2020, this epic action role-playing game from Ubisoft Montreal marks the series' return to Steam. If you like Norse mythology, this is the one for you.
Hello Neighbor 2
🗓 Out December 6
🌐 Steam Page

This family-friendly stealth horror game, which is a follow-up to the 2017 original, sees you digging up more secrets about your 'creepy' neighbours. It's described as an "investigative journalist simulator".
Portal (with RTX)
🗓 Out December 8
🌐 Steam Page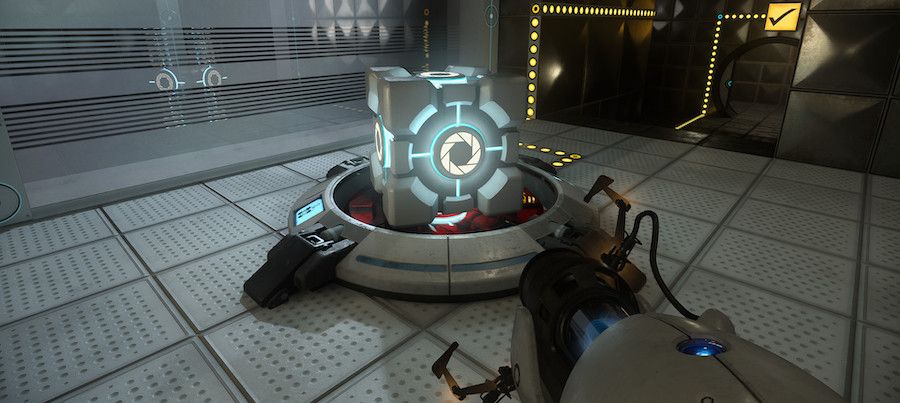 Like you need another excuse to play through Portal again...
This award-winning puzzler is back with a reimagined look courtesy of Nvidia. Yep, this free DLC for all Portal owners takes the original and gives it the ray-tracing treatment. You'll also note this spruced-up version has new hi-res textures, enhanced models, and of course, is in 4K.

You'll need a ray-tracing capable GPU to run this.
Choo-Choo Charles
🗓 Out December 9
🌐 Steam Page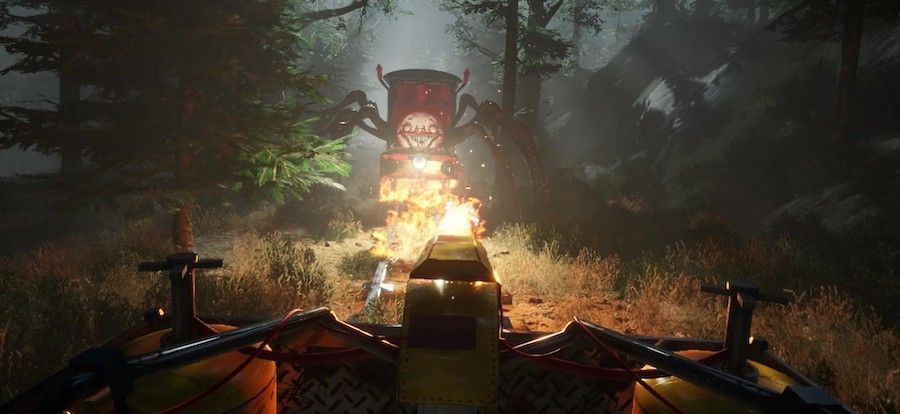 Now, scary stuff ain't my thing, but this looks to offer up something quite different from your usual survival horror affair. You navigate an open-world island in an old train, and then use it to fight an evil spider train named...Charles. Yup, a weird nightmare version of Thomas the Engine for you.
Wavetale
🗓 Out December 12
🌐 Steam Page

Something completely different from the above is this: a lovely-looking story-driven action-adventure game that's set on the open sea. You surf from island to island and take on mysterious sea monsters.
This will no doubt appeal to Wind Waker fans. Oh, and there's a demo available too, if you want to give it a go.
Crisis Core Final Fantasy VII Reunion
🗓 Out December 13
🌐 Steam Page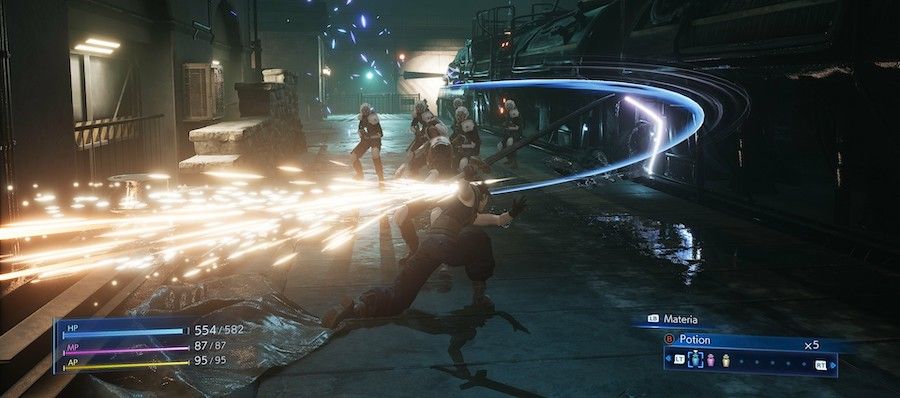 This is an HD remaster of the PSP hit prequel to Final Fantasy VII. Not only have the graphics been improved in this Square Enix JRPG, but so have the battle system and soundtrack.
High on Life
🗓 Out December 13
🌐 Steam Page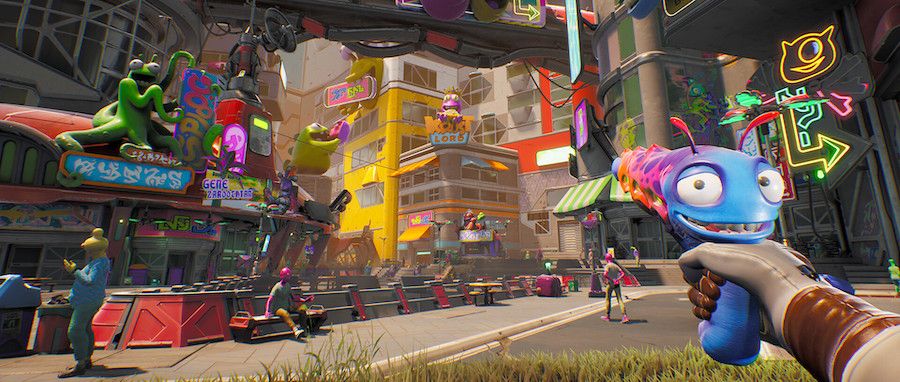 You may remember this one as 'that game with the talking guns'. It's a comedy action-adventure first-person shooter from the co-creator of Rick and Morty (Justin Roiland) — so you can expect it to be fairly ridiculous.
The Witcher 3: Wild Hunt (Next-Gen Update)
🗓 Out December 14
🌐 Steam Page

Ok, so 'Wild Hunt' has been on Steam since 2015, so although this isn't a new release, it's still notable as CD Projekt Red's much-loved open-world RPG is getting a significant upgrade thanks to an upcoming update.
This enhanced version (free to update if you already own the game) boasts a slew of visual, performance, and technical improvements (including ray tracing support), all created with modern PC hardware in mind. The update will land on December 14.
Other highlights include:
Art of the Rail — December 4
Transport Tycoon style rail sim.
Dwarf Fortress — December 6
This fortress-building colony sim is an incredibly deep and intricate game.
Ixion — December 7
A city building space opera. Build a space station, explore and survive.
Lil Gator Game — December 14
Wholesome open-world 3D platformer. It's very cute.
Blacktail — December 15
A story-rich Slavic mythology adventure game, with archery action.
---
...and that's it.

Those are just a few of the best-looking games coming to Steam this month. Now it's time to start wishlisting.