A new thiner and lighter 'Ultra' model has been added to the upcoming Air 1S handheld line up — preorders for which are now live.
Hardware maker AYANEO is now taking preorders for their new compact gaming handheld the AYANEO Air 1S.
In a series of tweets shared last week the company shared pricing and shipment details, along with a link to the IndieGoGo campaign where, starting today (July 11), those interested can place an order for the upcoming device.
The preorder campaign for the AYAENO Air 1S officially launched on Tuesday, July 11 at 7am EST.
This new 'Air 1s' handheld sports a 5.5"-inch OLED screen, and is powered by the AMD Ryzen 7 7840U CPU.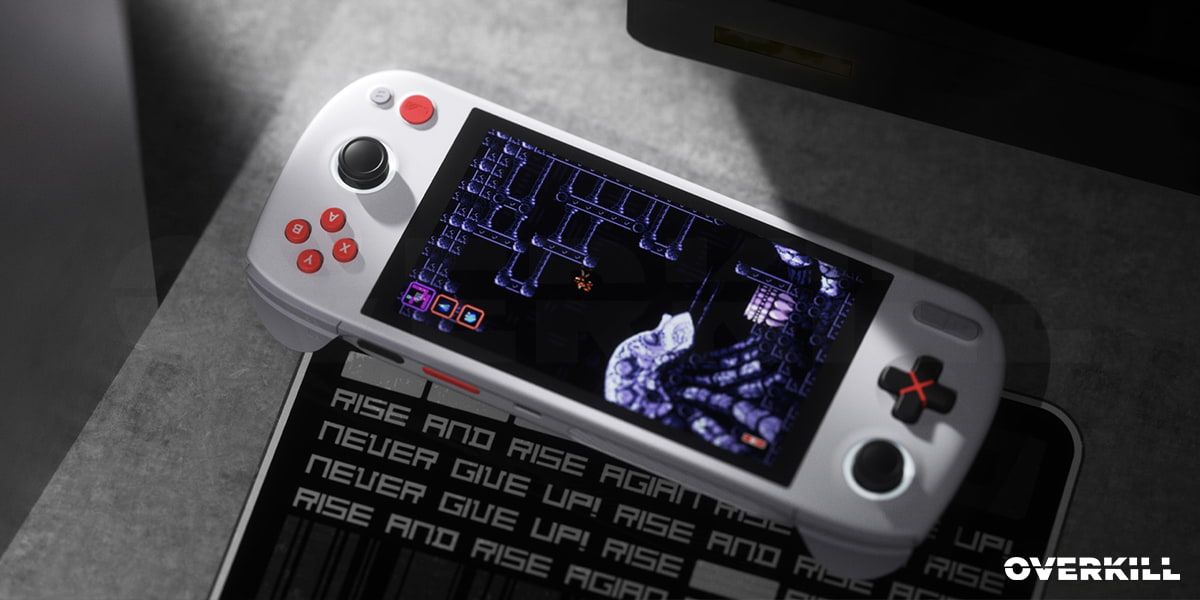 AYANEO also took time to remind folks what this Windows-powered handheld is the "world's thinnest and lightest AMD 7840U" device, coming in at just 21.6mm thick, and weighing 450 grams.
This lightweight design makes it lighter than both the Steam Deck, which comes in at 669 grams, and the recently released ASUS ROG Ally, which weighs just over 600 grams.

However, if even 450 grams is too weighty for you, AYANEO have a solution — as the company have also revealed a new 'Air 1s Ultra'.
This 'Ultra' model is a high-end, limited edition option in the Air 1S line-up, and has an even thinner design, and weighs less than the standard Air 1S. The Air 1S Ultra is just 18mm thick and weighs just over 400 grams (405g).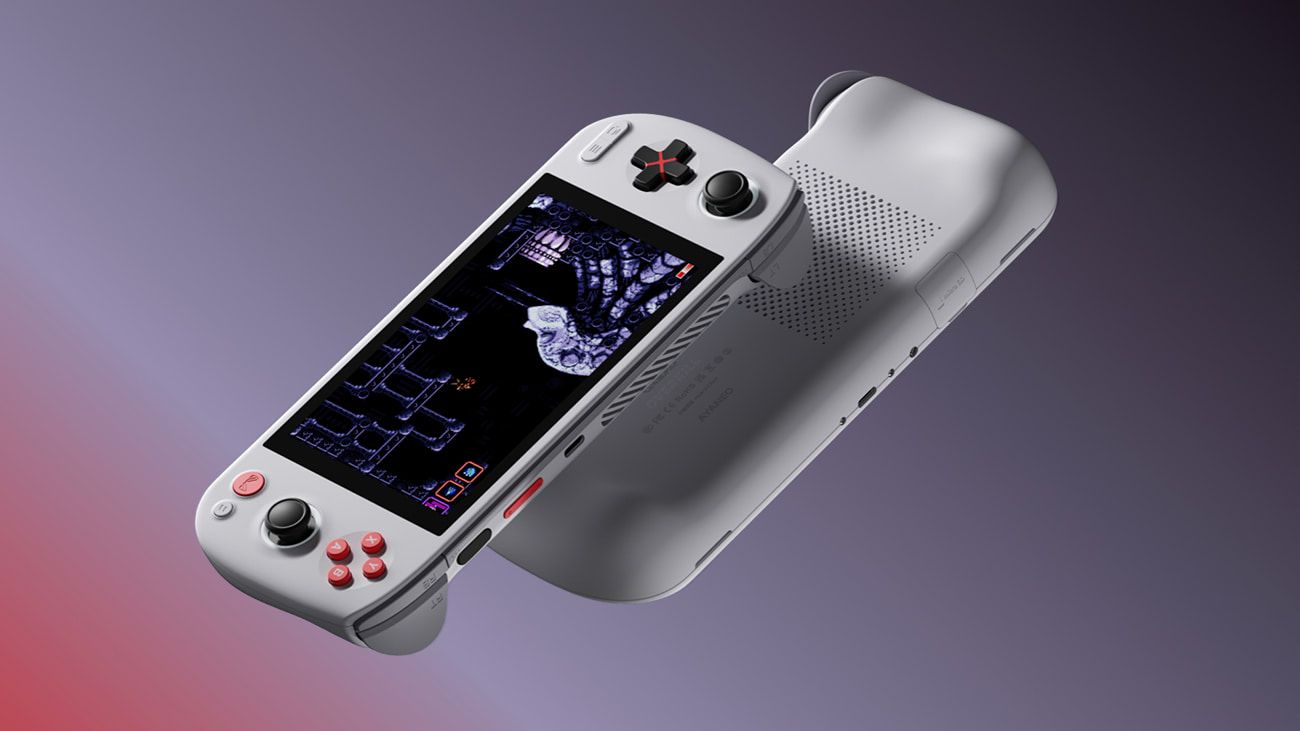 The AYANEO Air 1S starts at a $799 early-bird price, and will be available in a few different color options, including 'Aurora White' and 'Polar Black' colorway finishes. The full price range can be seen in the below pricing matrix: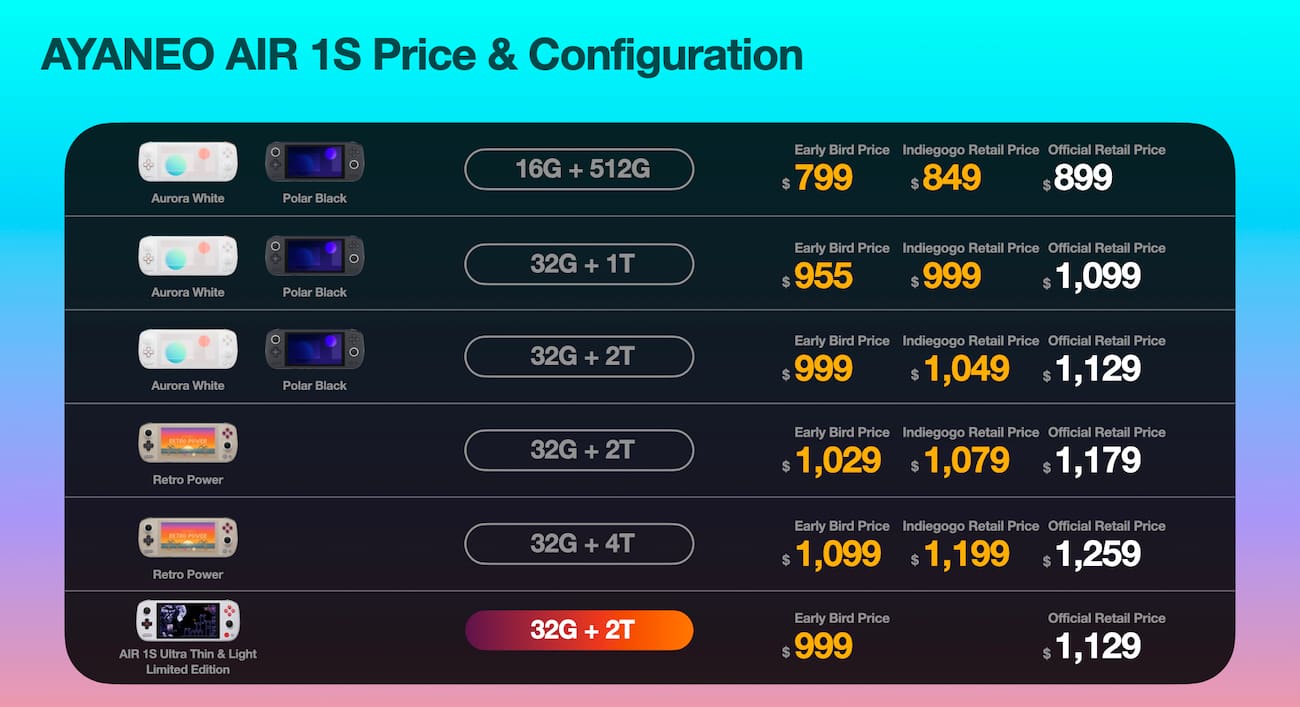 The device is expected to start shipping this summer in early August, however the high-end 'Air 1S Ultra' is slated to arrive a little later in the month.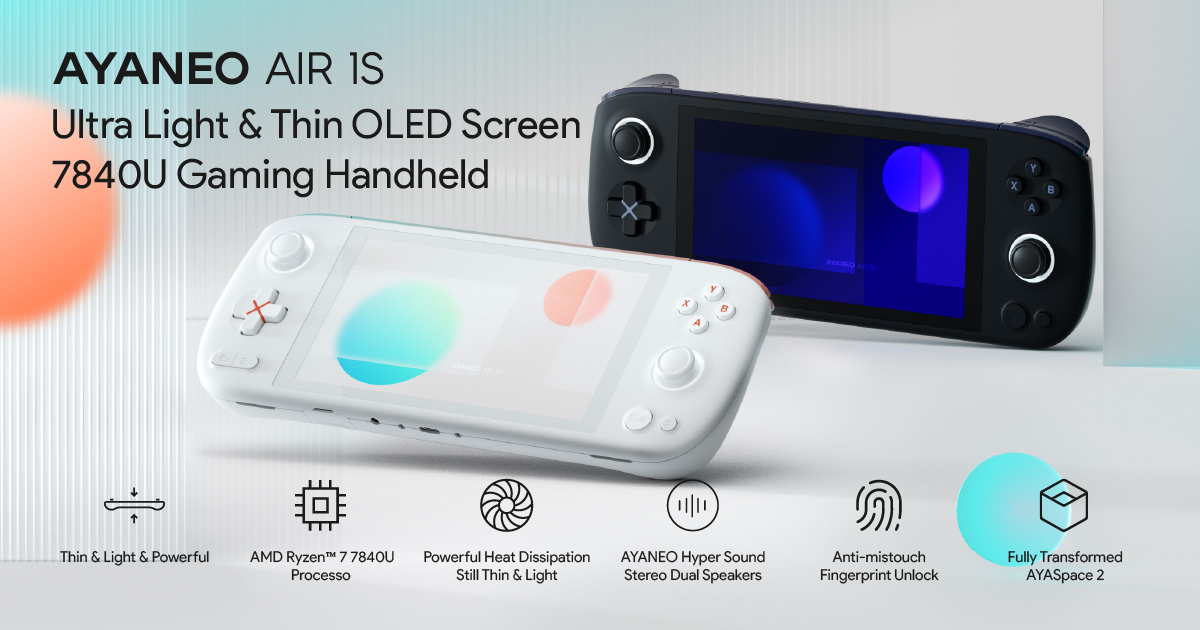 You can find out more about the AYANEO Air 1S on the official website.